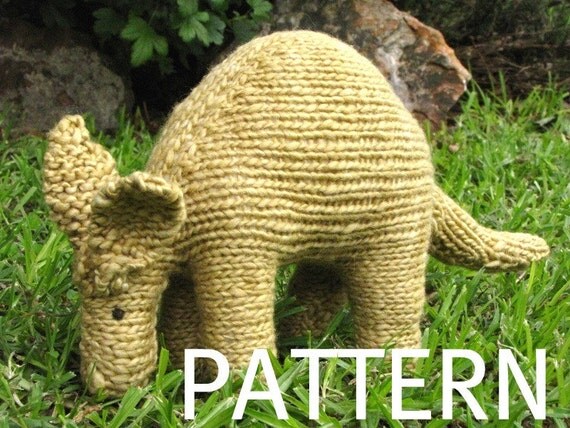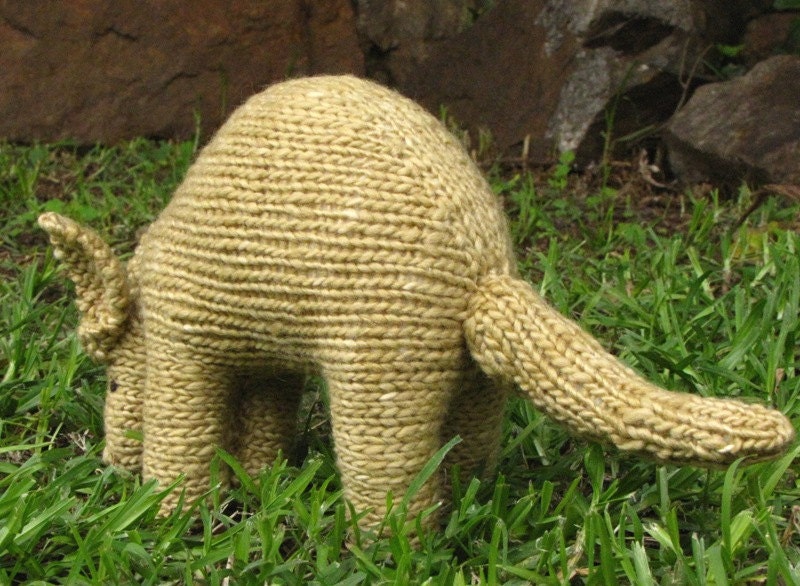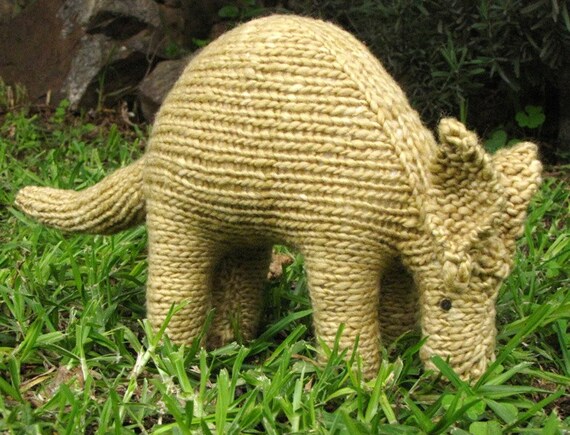 This is my Aardvark knitting pattern, he is one of my favourite patterns and will only be available for sale for a limited time on Etsy and direct download from my Ravelry store as he will be published in my book soon and then he will be delisted from my shops:)
He is a sweet fella. Aardvarks live in Sub-Sahara Africa on the grasslands and bushland, they are solitary creatures and are nocturnal. Their closest relatives are the elephant shrew and elephant and they eat mainly termites and have a keen sense of smell.
Measurements when knitted: Approx 9 inches from muzzle to tail and 6 and a half inches tall.
This pattern is knitted flat with two 4mm / 6 US needles and is knitted in stocking stitch, there are increases and decreases. A fairly easy pattern. The pattern is 7 pages long with detailed instructions and photos and if there is anything that is not clear you can always email me:)
Giveaway:
I will be giving away 4 patterns to 4 readers:)
To enter:
Please leave a comment in this post.
For extra entries, please Follow, Tweet, Facebook or blog about this giveaway and do let me know by returning here and leaving extra comments.
I will announce the winners here in this blog post on Friday the 14th of October
Giveaway Winners:
1. African Babies Don't Cry said…
He is just too gorgeous… my son would love him!
Thank you for the giveaway.
2. DaffodilAngel said…
Love the aardvark and I am interested in your new book – will this be coming out soon and can we buy it online? Thanks for the opportunity. 🙂
October 12, 2011 3:20 PM
3. linny said…
What a cutie. Would love to win your Aardvark pattern.
lyn.robyn.smith@gmail.com
October 10, 2011 4:12 PM
4. Emma, Jon, Nicola, Josie and Danica said…
How original and how kind as always to share
Congratulations everyone!! I will be emailing your patterns off soon:)
 
PS. I made the soap and it worked wonderfully, it's still curing at the moment and I will blog all about it tomorrow:)